We are able to offer a complete change-over service on all the machines of a line: from the blow moulder, to the labeller, shrink-wrapper, wrap-around, up to the palletizer.
Complete format changeover
We are able to supply new moulds and all the equipment and software necessary to carry out format changeovers.
Thanks to the support of our technical experts you will be able to give a new identity to your existing machinery and you will be able to adapt your line to the new production requirements for processing new formats.
BBM is able to provide a complete turnkey service for format changeover, from design, prototyping, supply, to installation and testing of the format on the line.
This is a versatile and complete service that can be carried out on the entire bottling line or only on some machines, ensuring quality and professionalism of the final result, our strength is the ability to carry out this work on different types of machinery becoming the only point of reference for your company.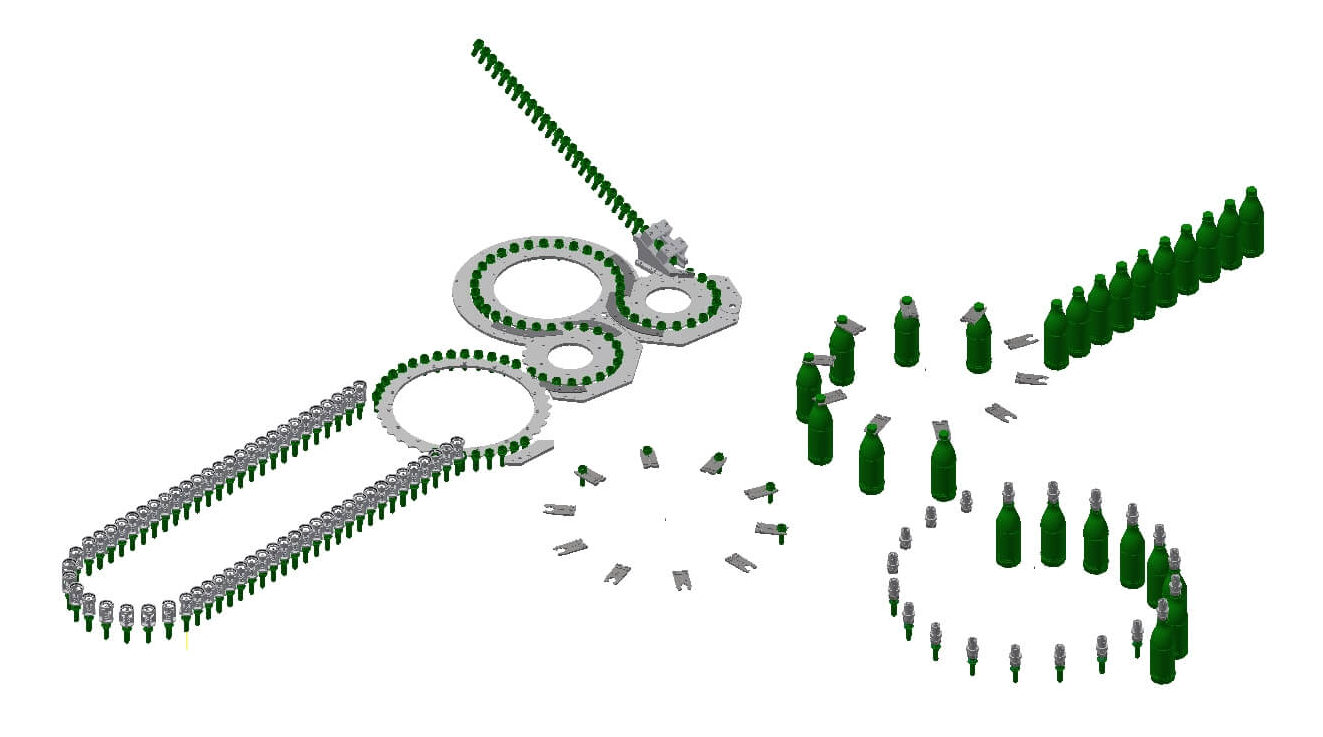 Video
What we do
1 AUDIT AND TECHNICAL MEASUREMENTS
Inspection to identify the specific needs of the customer and of the line, our technicians during this audit take all the necessary measures for the drafting of the project and budget
2 PROJECT AND IMPLEMENTATION OF THE EQUIPMENT
Starting from the customer's requirements, we can provide the engineering of the single elements, including the design of the new bottle if necessary. In order to be able to supply all the equipment necessary for the production of the new format
3 INSTALLATION AND TESTING
Our team of qualified technicians will take care of installing the new equipment and adapting the machinery to the new format, both mechanically and electronically. The line or machinery will be given to the customer ready to start production, after testing the new format.