Often, at the beginning of an investment, it is a mistake to overlook a number of important details. In order to avoid any unpleasant surprises during the project, it is important to rely on a transparent super partes partner who is able to assess the feasibility of the project and the resources required. What assessments are essential for a complete line delivery?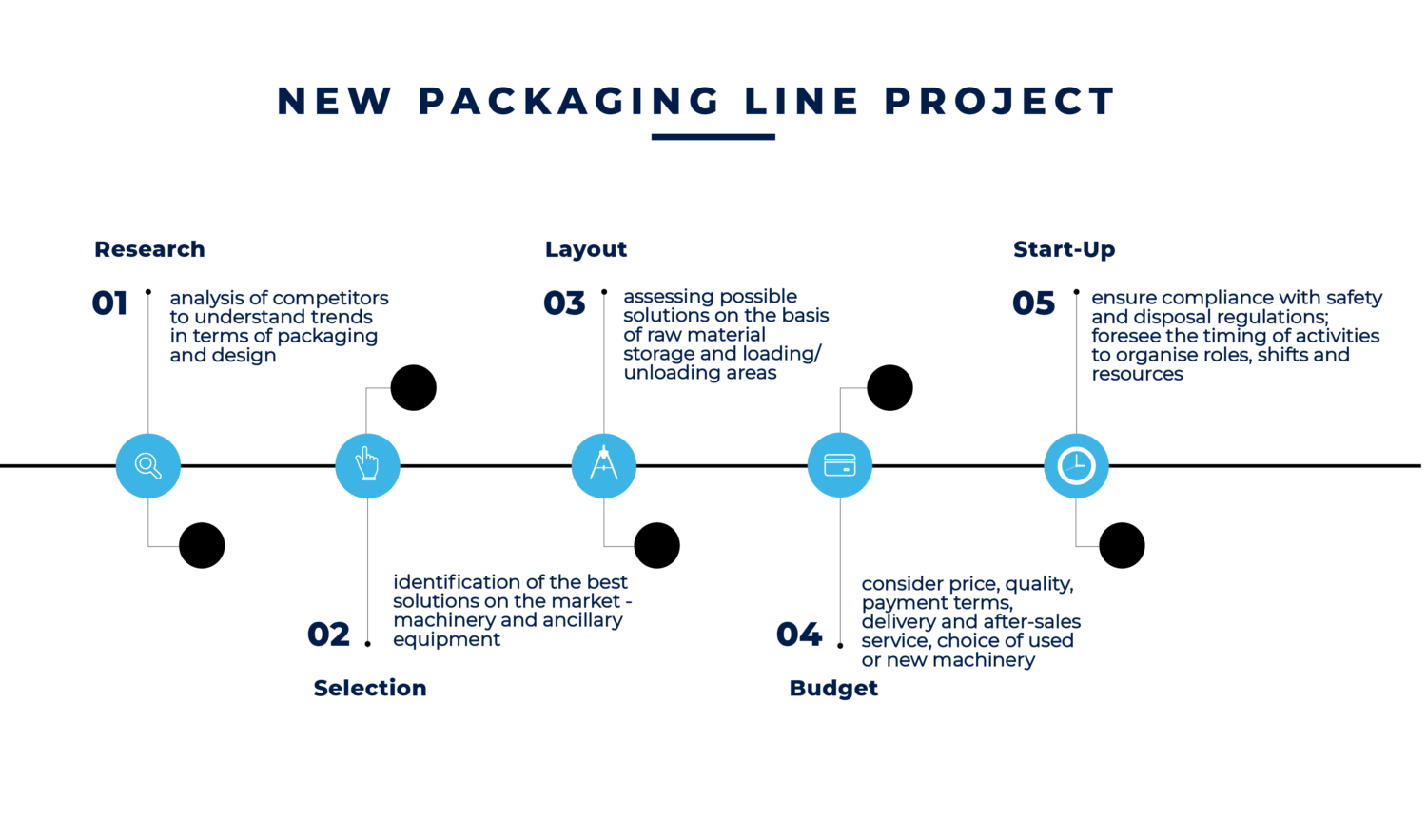 1.COMPETITOR ANALYSIS AND PROJECT DETAILS
It is important to carry out a thorough market analysis to understand the trends in terms of packaging, bottle type, and design. Based on production and market needs, one has to define the type of container, bottle sizes, the type of cap, label, packaging (film, tray, with handle), as well as the nominal capacity. If, for example, consumer preferences are driving the industry towards lighter and more sustainable packaging, this should be taken into account before investing in the opposite direction.
2.SELECTION OF MACHINERY AND ANCILLARY EQUIPMENT
Machines can have numerous variables and options; thanks to its twenty years of experience in the sector, BBM is able to provide advice on identifying the best solutions on the market. Not to be left to chance is the selection of ancillary equipment, such as belts, preform creation systems, inspectors, marking devices, homogenisers, storage tanks, and other consumables.
3.LAYOUT DESIGN
The layout is the formalisation of the arrangement of belts and machinery.  It is the result of an engineering study that compares possible solutions on the basis of the storage of raw materials, and the loading and unloading zones. The engineering office in charge, in collaboration with the customer, must evaluate all these aspects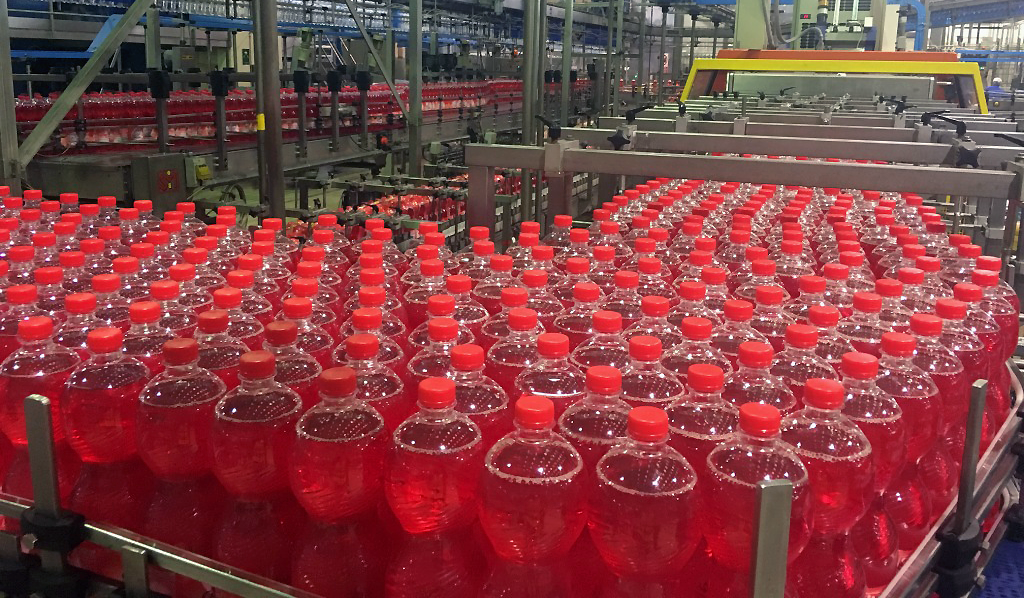 For a careful selection of the best suppliers, consider aspects such as price – and what is included (training, spare parts, utilities, line CE) -, quality, payment terms, delivery, and after-sales service. A well-crafted project study is definitely the first rule to avoid unforeseen costs during construction. Depending on the customer's needs and according to the actual strategy, used or new machinery (half used or all used, or new) can be evaluated when defining the budget. In the long term, the choice of energy-saving machinery upgrades is the first step towards cost savings.
5.SAFETY MANAGEMENT AND START-UP LINE ORGANISATION
Ensure that all activities are carried out in accordance with risk prevention measures and, last but not least, the proper disposal of waste materials. The start-up plan is an essential document to foresee the timing of each activity and to organise in advance roles, shifts and resources needed, both in terms of personnel and raw materials.
WHY IS BBM THE RIGHT PARTNER FOR YOUR INVESTMENT?
We are super partes in providing technical advice and market research to select the suppliers with the best value for money from the many options. We leave nothing to chance. Our services include the provision of assembly instructions, the assistance of specialist technicians for start-up and testing, and the total management of material transport operations.