Relocation of children's candy drink bottling line. The iconic drink dedicated to children and their special occasions was created in 1985 as a product derived from the extraction of natural essences, to meet the growing demand for low-sugar, colorless, and gluten-free syrups for children.
At the end of 2019, the well-known brand of children's candy drinks needed a conservative relocation of its bottling plant, which was to be moved from one plant to another. The project also included the expansion of the plant to optimise the packaging process. BBM Service was chosen to handle the relocation and the layout engineering study of the new line.
In March 2021, conservative relocation began. In the new plant, BBM's specialised technicians integrated two accumulation buffers and a series of conveyor belts to convey the production to the palletiser. The electrical cabinet was also extended to optimise the management of the added motors and the operating logic of the new production set-up.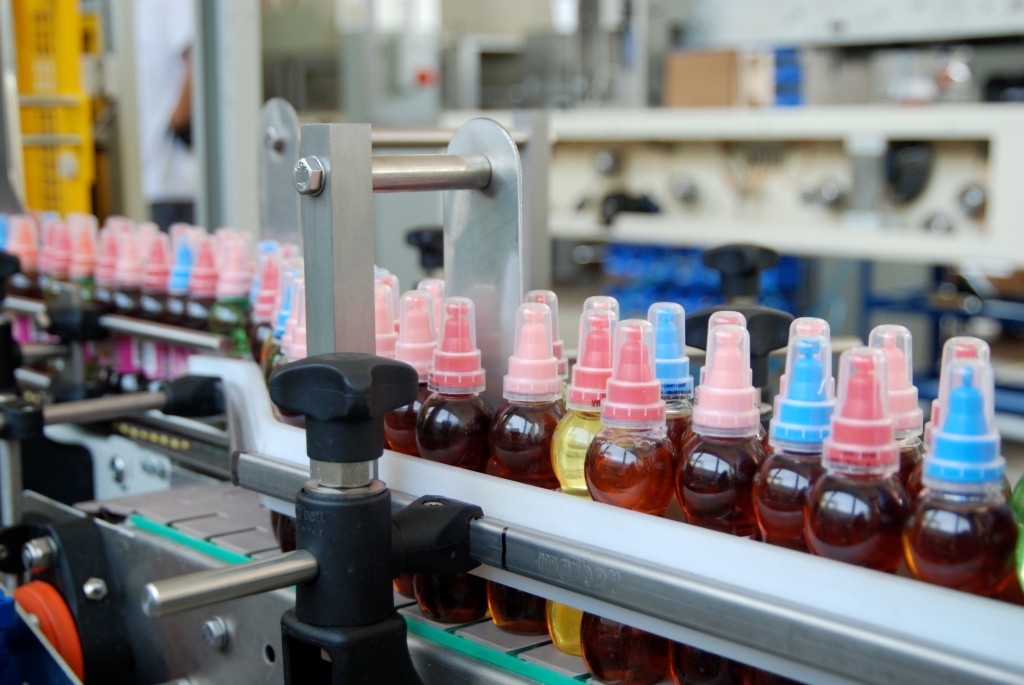 At an earlier stage, BBM had supplied a Pick&Place device of its own manufacture, as well as a layer preparation system and a SmiPack packaging machine. This asset constitutes a layer-preparation system, which allows inbound processing of both clustered and bulk bottles. Both types can in turn be stacked on different layers to obtain packs with different formats. If bottles are packaged in display cartons, these are then shrink-wrapped and inserted by Pick&Place into further boxes, to be palletised later.
In addition to the just-mentioned supply, BBM supplied a Scaglia Indeva sugar bag manipulator, which is needed during product preparation to feed the mixer machine. The manipulator can lift 25 kg bagswhich and is ideal for facilitating manual work in compliance with European directives.
The result is an efficient, re-located and optimised line with a nominal capacity of 18,000 bottles of product per hour, totalling 150,000 bottles per day.