Over the last few years, BBM Service Srl has grown steadily in terms of turnover, up to the 2018 result, with an increase of about 44%, from 11.500.000 to more than 16.500.000.
The growth, which was great for what concerns assistance and servicing (+15%) and spare parts (+25%), it has been exceptional in the used machinery entry, recording a +74%. These numbers show the quality of the services offered timely and efficiently in installations, maintenance and the supply of machines and spare parts for the bottling and packaging.
It would have been simple to accrue the profit, because of the period of economical uncertainty, but it has been decide to invest to raise the bar, improving the quality of our services and thus satisfying the increasing demand of customers, who are always looking for a trustworthy partner for their projects.
The investments of BBM Service will touch the various departments of the company, for a uniform development of facilities and personnel. For this reason, it has been decided the extension of Lenna facility, which will see its surface increased by around 3000 square metres and an improvement of its organisation to facilitate logistics operation. To give a rough idea of the commitment, we may quantify in around 1.500.000 € the amount of money destined to the extension.
The facility of Lenna where the extension project will take place.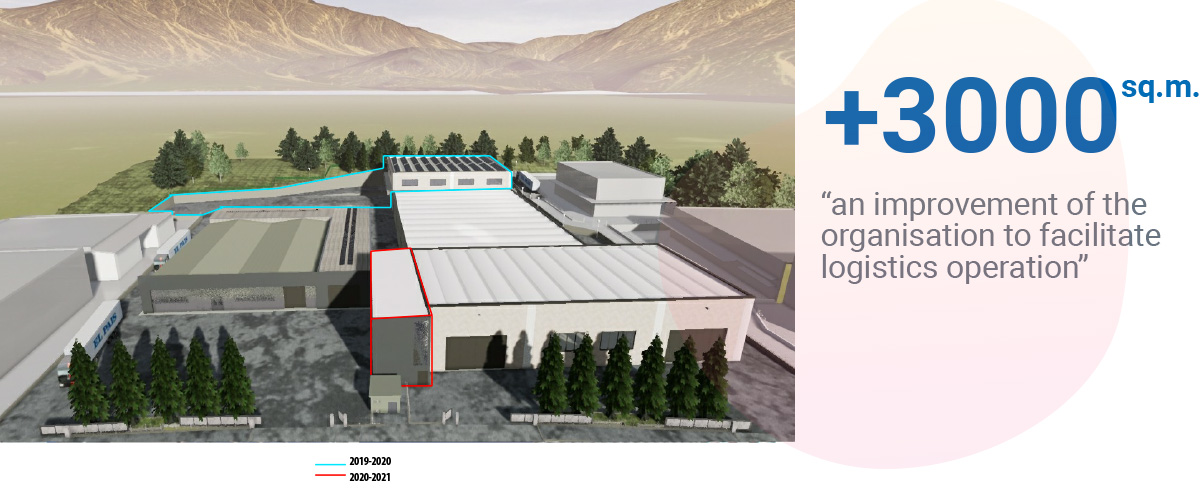 The staff will have new administrative, sales, marketing and service figures and more operational technicians, who have always been at the core of BBM Service Srl activities.



Giuseppe Boffelli, Amministratore Delegato:
"With the other partners we have decided to turn the great result of the previous year into investments, with the project about Lenna site to improve our services, mainly for the re-sale and the overhauling of machines for bottling and packaging. The introduction of new figures in the offices aims to make more efficient and transparent the process with BBM. With people more dedicated to the various phases of an order, at customers' disposal and able to satisfy their different needs."

Obviously, in addition to the investment to increase facilities and personnel of BBM, the management also wants to improve the expertise on the different typologies of machines, also from a market point of view in which sustainable solutions are sought after – that is to say machines for glass and can bottling, but also the conversion of machines to work with less plastic. To do that a quality investment is also needed, to train technicians who must be always updated.
Personnel growth to improve our services.