For more than 40 years,  Latteria Sociale Valtellina has been one of the largest cooperatives dedicated to the processing of cow's and goat's milk. The 110 cowsheds are spread throughout the province of Sondrio and the neighboring provinces of Lecco and Como. At atteria Valtellina's facilities, more than 1,200 quintals of fresh mountain milk are collected every day. Moreover, Latteria Valtellina sells no less than 3.6 million liters of fresh milk every year. The complex production chain ends in the Postalesio plant – a large and modern production site with new-generation automated equipment. Here, work is underway to completely renovate the milk plant, the electrical system, the cooling fluid transmission system, and the air conditioning system.
Latteria Valtellina: BBM revolutionises conveyors on PET lines. In febraury 2022, Latteria Valtellina was looking for a partner that could carry out a layout study  for the improvement of an existing PET line (line 1) and the implementation of a a second milk bottling line (line 2), connected to the palletisation of line 1. The supply of BBM would have included, on line 1,:
Supply of packs & cases conveyors
Implementation of a buffering system between labeller and shrinkwrapper
Relocation of the same shrinkwrapper to create space for the insertion of a new packer integrated to line 2
On line 2, instead:
Implementation of  air conveyors between bottle sorter and filler, labeller, shrinkwrapper and palletiser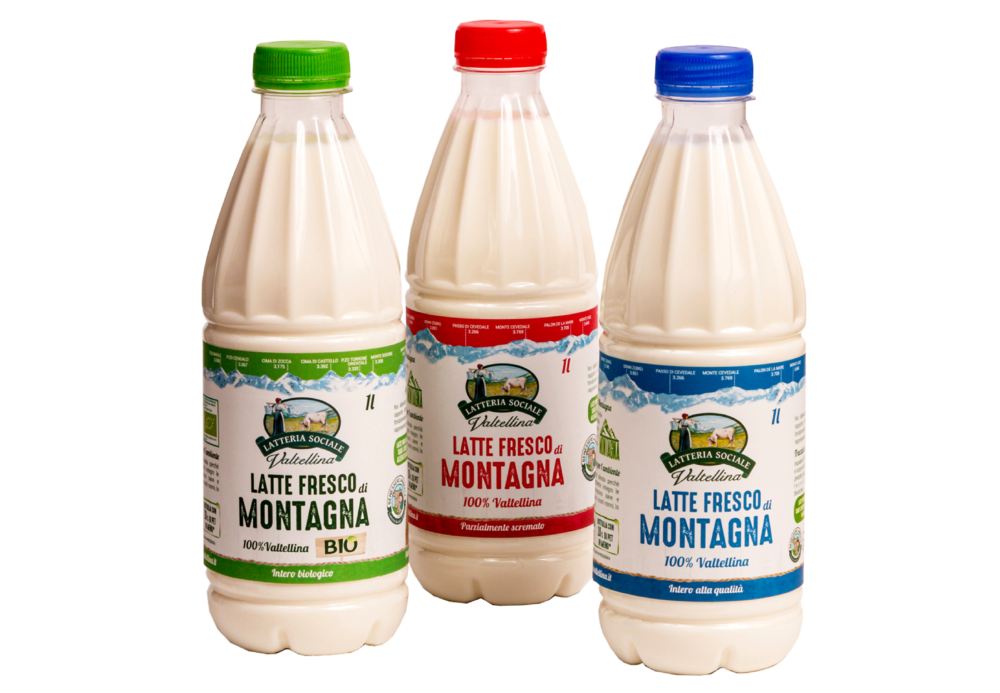 Delivery in record time
The difficulty of this job? The delivery time. BBM received the order confirmation in mid-June and had to guarantee delivery no later than mid-July. In just one month, BBM Service's engineering department carried out the study, prototyping, on-site installation and start-up of the two automatic belt lines.
Above all, a particularly short-time frame was required for the work on line 1, so as not to stop production for too long. Once the availability for the upgrades had been received (Saturday afternoon), the BBM technicians worked non-stop to guarantee production from 6 a.m. on Monday morning.
BBM Conveyors
BBM provided customers with used, 100% reconditioned and guaranteed conveyors. BBM revamping consists in the replacement of worn parts and the installation of innovative upgrade, to make the belt as good as new. In this case, belts were equipped with active transfer plates, i.e. special kits that ensure that bottles are transferred from one belt to another in an orderly, and homogeneous manner. In traditional belt systems, packs keep going because they are pushed by the next pack – with the risk of damaging the pack or shaking the bottle. In this case, dead passes are avoided and the pack is 'thrown' onto the next belt, even with 90 degree rotation. In addition, all belts have been equipped with belt automation cabinets, which are completely independent and equipped with Siemens touchscreen PLCs.
We would like to thank Latteria Valtellina for the cooperation and availability shown during construction days.