For more than 15 years, BBM Service has been the best alternative in supplying spare parts for machinery bottling and packaging water, beverages, and food products. To ensure parts conform to requirements, BBM has established a strict quality control process and a metrology room with state-of-the-art instrumentation.
BBM's metrology room: an ideal environment for achieving the highest levels of quality and productivity
BBM has recently established a metrology room, i.e. an air-conditioned and temperature-controlled environment, provided with the necessary instruments for high-precision dimensional control. Among the instruments we use: digital gauges for large dimensions, digital micrometers for external and internal use, bore gauges, hardness testers, roughness testers, profile projectors, digital microscopes and other devices for the most accurate measurement of parameters.
BBM's metrology room boasts a spearhead: a three-dimensional scanning measuring machine from ZEISS, the reference brand in precision measurement. With advanced scanning technology, computer-aided micron accuracy, high-resolution measurement, and full automation, BBM's measuring machine presents a system unmatched in its class.
Surveys at the customer's
Another highlight is the Quantum Max measuring arm from FARO Technologies. For large workpieces or complex shapes, the Quantum Max CAM2 arm guarantees exceptional speed and accuracy in all environments, whether on site or at the customer's premises, thanks to its portability and 2.5 m extension. It is ideal when surveying for format changes, large parts or machine parts that cannot be disassembled; the Quantum Max's complex 3D inspection and automatic reports help us to identify defects immediately and work out solutions quickly.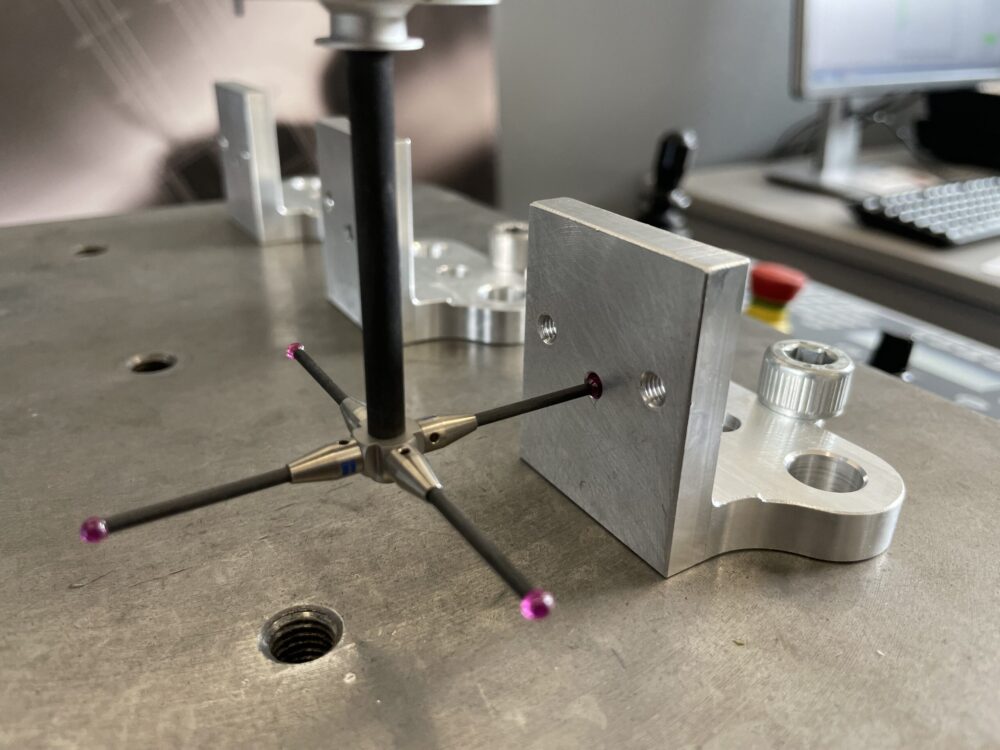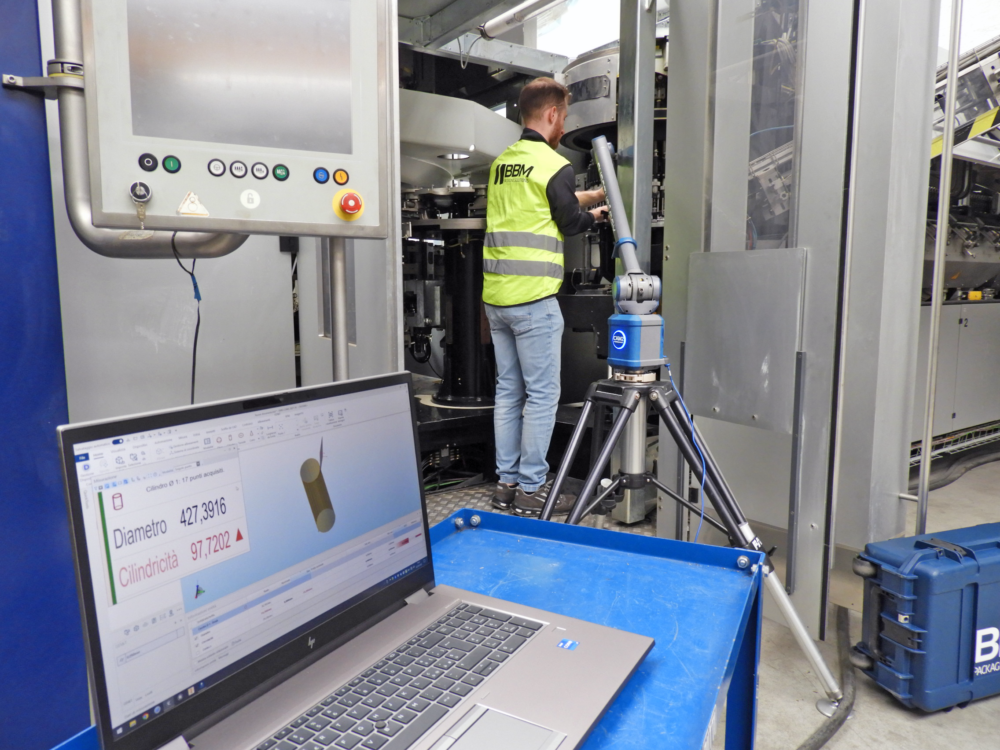 In-depth analysis in the laboratory
When we are involved in making parts, our priority is to test them in a certified laboratory, where parts are subjected to chemical and destructive analysis and evaluation. Specifically, mechanical parts are subjected to coating analysis, mechanical tests, metallographic examinations, heat treatments, hardness and corrosion tests. Thanks to selected partners of excellence, we carry out an in-depth analysis of compatible after-market material, to give the customer a quality equal or superior to the original.
Why rely on the quality of BBM Service?
Quality research is a scrupulous process, necessary to identify the criticalities of the part and solve them, improving its performance and extending its life. BBM is a reliable partner to identify up to the most specific criticalities of the pieces, in order to improve their performance with new treatments and coatings. The final goal? To improve the life of the part and, consequently, of the machine. Even when the customer sends us a part that is no longer in production, we can reproduce and improve its performances thanks to our Quantum Max measuring arm.
The spare parts used in BBM Service's maintenance operations are also subject to this procedure; only when they are declared suitable they are authorized for shipment and storage.
Reliable and fast response times – at BBM Service, we guarantee full availability to analyze individual customer requests. Our highly qualified staff in collaboration with the technical department allows the implementation of upgrades to maximize performance and ensure long-term cost savings. Research and Development: BBM is constantly updating its equipment. In addition to continually developing our quality control processes, being suppliers ourselves, we want to continue, also by means of inspection audits, the strict selection of suppliers certified in quality and traceability of materials.